Our research and scientific advisory panel includes respected medical professionals with expertise in a range of specialisms from immunology and inflammation research through to gastroenterology and gene therapy. Their research has been published extensively in journals across the world and is at the forefront of CGD research.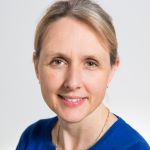 Dr Siobhan Burns, Reader and Consultant in Immunology, University College London, Institute of Immunity and Transplantation.
Siobhan is a Reader in Immunology at the UCL Institute of Immunity and Transplantation. Her research group studies how immune cells function in Primary Immunodeficiency Disorders, in order to understand the underlying disease mechanisms.  She trained as a Paediatric Immunologist and is now Clinical Lead for the Immunology Department at the Royal Free Hospital, London. She is part of a multidisciplinary team that cares for adults with CGD and has a special interest in young adults and the transition from paediatric to adult clinical services.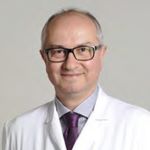 Dr Tayfun Güngör, Head, Stem Cell Transplantation Department (SCT), University Children`s Hospital, Zurich, Switzerland.
Tayfun is a consultant paediatrician with board certification for Clinical Immunology/Allergy and Pediatric Hematology/Oncology. He is a world-wide appreciated expert in the clinical management of CGD, especially for the treatment of the disease by haematopoietic stem cell transplantation. He trained as a clinician in Switzerland at the University Children`s Hospital, Zürich and in Germany at the Ulm, University Children`s Hospital and gained medical diplomas in Pediatric Rheumatology, Hôpital Necker, Paris, France, and Cellular Therapy, Unversity of Mulhouse, France. He is currently heading the Stem Cell Transplantation department at the Children's Hospital in Zurich. He is member of the European Group for Blood and Marrow Transplantation Working Party for Inborn Errors and Paediatric Diseases.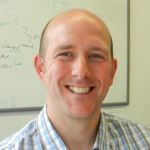 Dr Steven Howe, Senior Research Associate, Molecular Immunology Unit, Institute for Child Health, London.
Steven Howe is a senior research associate at the University College London Institute of Child Health. He gained his BSc Honours degree in Biology at the University of Bristol, specialising in molecular genetics and cellular biology. Subsequently, he earned his PhD at Imperial College, investigating the potential of artificial chromosomes for gene therapy of genetic disorders such as cystic fibrosis.
Steven has worked at the UCL Institute of Child Health since 2001, contributing to successful clinical trials led by Prof. Adrian Thrasher, assessing gene therapy approaches and technologies for different disorders of the immune system, including CGD.  His group's current research interests include the development of viral vectors for gene delivery and somatic gene therapy, the manipulation of blood stem-cell biology to improve the outcome of bone marrow transplantation and treatment of inherited metabolic disorders. He is director of an MSc course in Stem cell and Gene Therapy and lectures at universities and teaching events nationally and internationally, at BSc and MSc levels. Additionally, he organises and speaks at public engagement events, such as the British Society for Gene and Cell Therapy where he has been an active member of the board and organising committee.
Jackie's son was born with autosomal recessive CGD and had a successful bone marrow transplant in 2011 at the age of 17. Jackie joined the charity as a trustee and lay member of the research advisory panel in 2015. She currently works in her family's business, and until recently was a trustee and chair of her son's school PTA.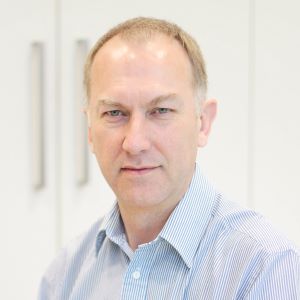 Andrew is an IT consultant and data analyst and the lay panel member on this advisory board. He is a founder member of the charity and father to a son affected with the X-linked form of CGD and has a nephew who successfully received a bone marrow transplant in 2002 with a sibling donor and is now deemed to be CGD free.
As a member of the CGD Society board of trustees, Andrew is keen to ensure the charity continues in its search for a cure for CGD and research into developing better treatments to tackle the new health issues which are appearing as the CGD population gets older and for the mother carriers of the disorder.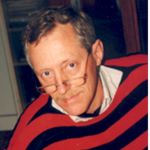 Professor Dirk Roos, Department of Blood Cell Research, Sanquin Research Centre, Amsterdam.
Dirk is a biochemist and professor of immunology and a world-leading expert on CGD. His special research focus is on the enzyme affected in CGD and his laboratory carries out mutational analysis studies on samples from people with CGD from all over the world in order to precisely pinpoint which part of the CGD proteins are affected. His research has been devoted to understanding how these proteins work and what exactly the effects of the mutations are. He sits on the CGD Registry Committee for the European Society for Immunodeficiency Diseases. (Text not yet approved by Prof Roos.)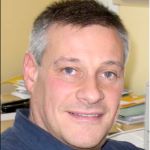 Professor Adriano Rossi, Chair of Respiratory and Inflammation Pharmacology at the University of Edinburgh/MRC Centre for Inflammation Research.
Adriano is an expert in neutrophil and macrophage biology, the cell types affected in CGD, and in inflammation. He leads a research group involved in understanding the molecular mechanisms that control inflammatory processes and is helping develop new strategies for the treatment of inflammatory lung diseases such as chronic bronchitis, emphysema, idiopathic pulmonary fibrosis and asthma.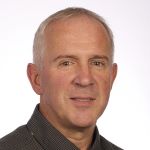 Professor Len Seymour, Chair of Committee, Professor of Gene Therapies, University of Oxford.
Len is a world authority on gene based treatments with over 120 publications, and is Professor of Gene Therapies at the University of Oxford.  He was the founding President of the British Society for Gene Therapy and is currently Secretary General of the European Society for Gene & Stem Cell Therapy. His research activities are particularly directed towards new treatments for cancer at the interface of stem cell and genetic technologies including the delivery of therapeutic viruses and gene constructs. Len is the scientific founder and former Board member of Hybrid Biosystems Ltd.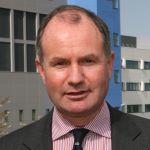 Dr Simon Travis, Clinical Director of Gastroenterology and Endoscopy, John Radcliffe Hospital, Oxford.
Simon is a consultant gastroenterologist at the John Radcliffe Hospital, Oxford and current President-Elect of the European Crohn's and Colitis Organisation (ECCO). He has played a key role in the development of ECCO guidelines for the management of Crohn's Disease and ulcerative colitis. His major research interests focus on novel therapy, clinical prediction and outcomes in clinical trials of IBD.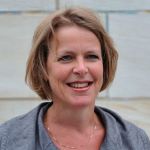 Dr Adilia Warris, Institute of Medical Sciences, University of Aberdeen.
Adilia is a clinical reader and an expert in paediatric infectious diseases with a specific interest in medical mycology. Over the recent years her work has provided new concepts and hypotheses concerning fungal pathogenesis in patients with CGD.  Understanding the occurrence and poor clinical outcome of invasive infections by Aspergillus nidulans, almost exclusively seen in CGD patients, and to develop better management strategies, is one of her main research areas. Her current research is directed at the unravelling of the molecular mechanisms underlying the hyperinflammation mounted by the CGD host upon encountering A. nidulans, and to characterize the systems involved in the recognition of this mould. She is a Principal Investigator of the Aberdeen Fungal Group and also holds an Honorary Consultant position in Paediatric Infectious Diseases at the Royal Aberdeen Children's Hospital.
Our website contains a wealth of information to help and support you. If you are not able to find the answer to a specific question, feel free to contact us using the form at the bottom of the page or by emailing or calling us.  We are here to help.