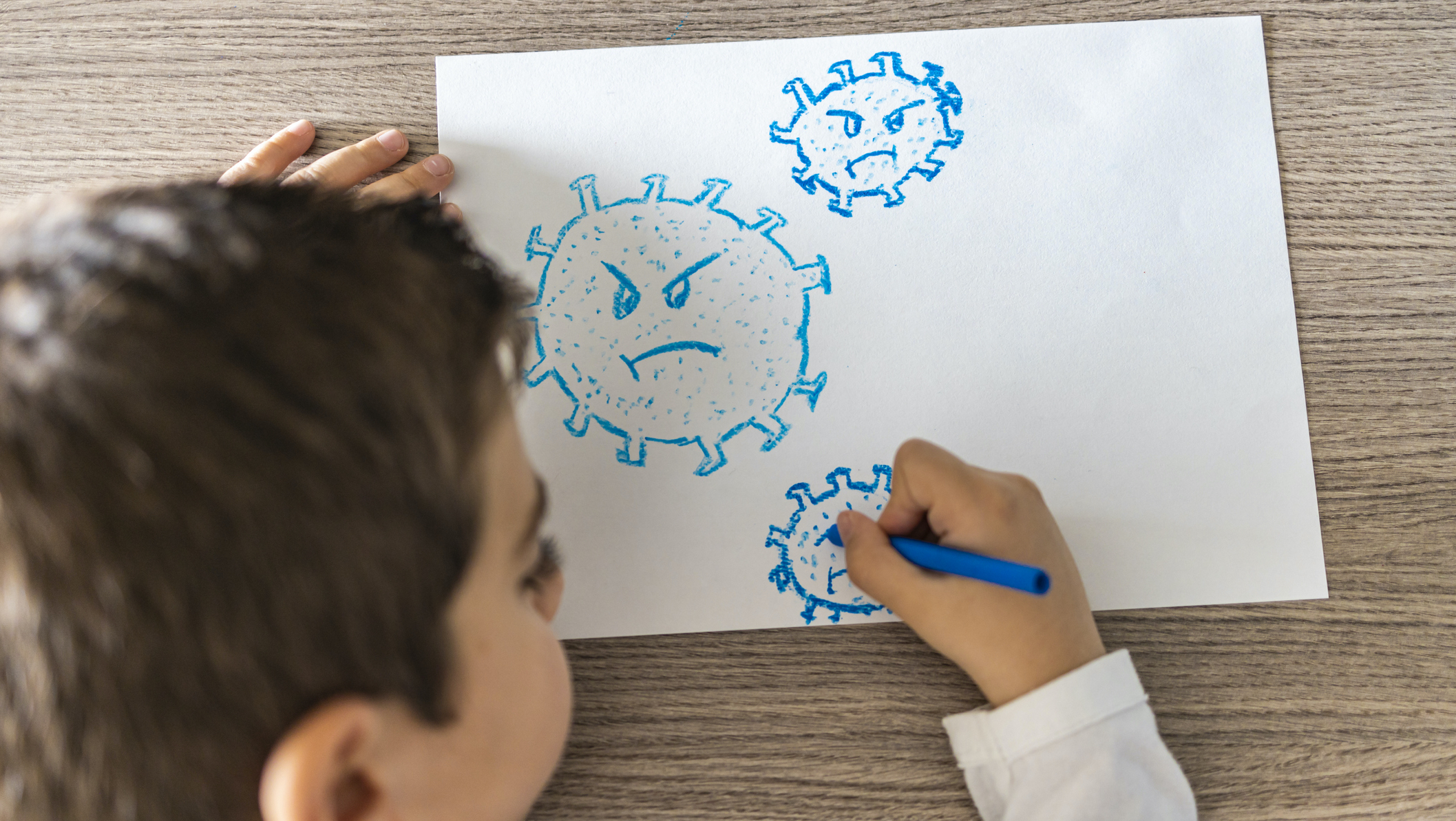 CORONAVIRUS : RETURNING TO FULL TIME EDUCATION
Although some children have returned to school already, for many, the new autumn term will be their first time stepping into a classroom since lockdown began.
Understandably, this may be a worrying time for some children, parents and carers and that you may have questions about whether it is safe when your child goes back to school/college/university.
Below we try and answer some of the questions you may have but please do keep an eye out for communication from your child's school about what their plans are for reopening and get in contact with the school if you have further questions or concerns.
Q.  Is it safe for my child to return to school?
A.  Public Health England (PHE) is clear that the risk is low if schools apply regular hand washing and cleaning measures and follow government guidance. We also know that if they do catch the virus, illness is less severe in children.
Q.  Do children transmit coronavirus more than adults?
A.  No. Children are no more likely to transmit the virus than adults.
Q.  Will my young child in primary school be expected to social distance?
A.  Understandably young children find it hard to socially distance and the advice to schools is not to try to achieve this in young children. To reduce risk, PHE are currently advising schools to create class bubbles of 15 children, with no mixing between bubbles. Schools must apply regular hand washing and cleaning measures and ensure that anyone with symptoms does not attend.
Q.  How are schools going to maintain social distancing?
A.  Your child's return to school is likely to be very different from when they left in March. Classes will have no more than 15 pupils and there will be a bigger emphasis on hand washing. Social distancing measures will vary from school to school, depending on what the teachers decide to adopt. For example, some schools are looking at staggering start and finish times to minimise contact between different groups of children and staff. This would also help to prevent travel to school during peak times.
Q. Should my child be wearing a face mask in school?
A.  The government has said that children and teachers do not need to wear face coverings at school at present, but this advice may change.
Government advice in England suggests that people should wear non-surgical face coverings when it is not possible to socially distance, for example while using public transport on the way to and from school. This applies to children over 11 years of age.
Q.  Does the school have to do a risk assessment for a child who has a CGD?
A.  The school will rely on the patients GP and specialist deciding whether or not the child should return to school or remain shielded.Schools have a responsibility to undertake a risk assessment for children with SEN or any that they feel may fulfil the definition of vulnerable for child protection purposes.
Q.  I am anxious about my child returning to school. Can you advise?
A.  We know many families affected by CGD are anxious about their child returning to school. Decisions about how your child accesses education during COVID-19 should be made jointly between you and your child's school. If you have questions about your child's schooling, we encourage you to contact the school directly.
Government guidelines in England say schools should consider the concerns of 'pupils, parents and households who may be reluctant or anxious about returning' and offer support to address this'.
Q.  How can I encourage my young child to follow precautions (such as frequent hand washing, physical distancing, etc.) at school without alarming them?
A.  One of the best ways to keep children safe from COVID-19 and other diseases is to simply encourage regular hand washing. It does not need to be a scary conversation. Sing along with their favourite song or do a dance together to make learning fun.
Make sure to teach them about how even though germs are invisible, they could still be there. When children understand why they need to wash their hands, they are likely to continue doing so.
You can also show children how to cover a cough or a sneeze with their elbow, and ask them to tell you if they start to feel like they have a fever, cough or are having difficulty breathing.
Q.  How can I gently check in to see how my child is coping?
A.  It is important to be calm and proactive in your conversations with children – check in with them to see how they are doing. Their emotions will change regularly, and you need to show them that's okay.
Whether at school or at home, caregivers can engage children in creative activities, such as playing and drawing, to help them express and communicate any negative feelings they may be experiencing in a safe and supportive environment. This helps children find positive ways to express difficult feelings such as anger, fear or sadness.
As children often take their emotional cues from the key adults in their lives – including parents and teachers – it is important that adults manage their own emotions well and remain calm, listen to children's concerns, speak kindly and reassure them.
Q.  Is there anything I should look out for as my child starts back at school?
A.  In addition to checking in on your child's physical health and learning when she goes back to school, you should also keep an eye out for signs of stress and anxiety. COVID-19 may be impacting your child's mental health, and it is important to demonstrate that it is normal and OK to feel overwhelmed at times. When in doubt, empathy and support are the way to go.
Q.  My child is scared to go back to school. How can I help them feel at ease?
A.  Starting school or starting a new school year can be stressful at the best of times, let alone during a global pandemic. You can make them feel at ease by having an open conversation about what it is that is worrying them and letting them know that it is natural to feel anxious.
Children may feel nervous or reluctant to return to school, especially if they have been learning at home for months. Be honest with them– for example you could go through some of the changes they may expect at schools.  Children may also find it difficult being physically distanced from friends and teachers while at school – you could encourage them to think about other ways to bond and stay connected.
Reassure children about safety measures in place to keep students and teachers healthy and remind children that they can also help prevent germs spreading by washing their hands with soap and coughing or sneezing into their elbow.
Remind children about the positives – that they will be able to see their friends and teachers (if they are physically returning to the classroom) and continue learning new things.
Q.  I am a parent affected by a CGD and have been shielding. Should I be concerned about them bringing back infection from school?
A.  The advice is that children who have been shielding should be able to return to school because of low case numbers and reduced levels of transmission in school age children. Whilst the risk is not zero, it is much lower than it was during lockdown and ensuring good hygiene within the home should reduce that further.
 Q.  What happens if my area is affected by a local lockdown?
A.  Local lockdowns are an important part of containing the spread of the COVID virus and all local regulations should be adhered to. This section on local lockdown https://www.gov.uk/government/publications/guidance-on-shielding-and-protecting-extremely-vulnerable-persons-from-covid-19/guidance-on-shielding-and-protecting-extremely-vulnerable-persons-from-covid-19#local suggests that you will be contacted if you should resume shielding in a local lockdown.
Q.  Can I face a fine if I don't send my child to school?
A.  The Prime Minister has underlined the need for all children to go back to compulsory education. Fines might be imposed unless there is a 'good reason' for your child not returning. Good reasons might include being advised by your clinical team that your child should still shield, they are ill, have COVID-19 symptoms or someone in the household has COVID.
Some head teachers have urged the government to allow a "period of grace" before fining parents who keep their children at home acknowledging that parents may need to build-up confidence that school is a safe place to be. The fines that could apply are £60 rising to £121 if not paid within 21 days.
Q.  My child has been shielding. Should I be sending them back to school?
A.  If you have been advised that you can stop strict shielding measures, you should feel comfortable doing so. If you have received conflicting advice or are unsure about following guidance, we recommend you speak to your clinical team. If you have questions or concerns about your child's schooling, we encourage you to contact their school directly.
Q.  I have been advised that my child should keep shielding. Does that mean they don't have to go to school and what support will they given to keep up with their education?
A.  If you have been advised that your child should continue to shield then contact your school and liaise with them so that they can continue to provide home school support.

Q.  I have been shielding and due to go to university in September. Will there be any special arrangements to keep me safe and what advice can you give?
A.  All universities are putting in place Government approved measures to ensure students and staff are kept safe. You should check on your university website as to the specific guidance they are recommending for the use of student accommodation, campus facilities and attending lectures (although it is likely that these will be given online). If you have particular worries concerning your vulnerability to COVID then you should contact the university directly. It is worth noting that having a CGD is classed as a disability under the Equality Act 2010.  All universities have student services, which often offer a range of services, including counselling, mental health and well-being, disability and money advice services, and their help should be sought if needed.
In recognition that starting university will be a different experience in 2020 universities in the UK have launched a campaign to give this year's school leavers a message of confidence and hope, as they continue with their plans to start university courses this autumn.
See :  https://www.universitiesuk.ac.uk/news/Pages/Universities-UK-launches-campaign-to-boost-confidence-among-university-students.aspx
Please check you are up to date with all relevant vaccines and information with campus healthcare, register before you arrive and make an appointment to meet them so they know who you are and what your health needs are. Hopefully you won't need them, but it is better to be pro-active and make sure they are as informed as possible.
Useful resources
We know that supporting children's mental wellbeing during the return to school is a key priority for many of you.
Please see: