Taking part in a Santa dash is a fun and enjoyable way of getting some exercise and raising much needed funds for the CGD Society.
Many arranged events allow you to run for a charity of your choice. All you need to do is sign up for an event near you and drop us an email to let us know you are running for us. We will provide you with lots of support and would love to share your photos of the day.
Here are a few events taking part soon. For full details of other events visit https://www.letsdothis.com/gb/running-events/december
Santa in the city
Run in London's most iconic 5k Santa Run. Great for getting in the Christmas spirit with an evening dash that passes some of London's most famous landmarks and tourist attractions. Come with friends and family, to get into the festive spirit or to see how fast you can run dressed as Santa.
Date: 1st December and 2nd December 2021
Length: 5K
Where and what time: Paternoster Sq., London EC4M, UK 6:50pm
Price: £26.50 - £30.45
For full details click here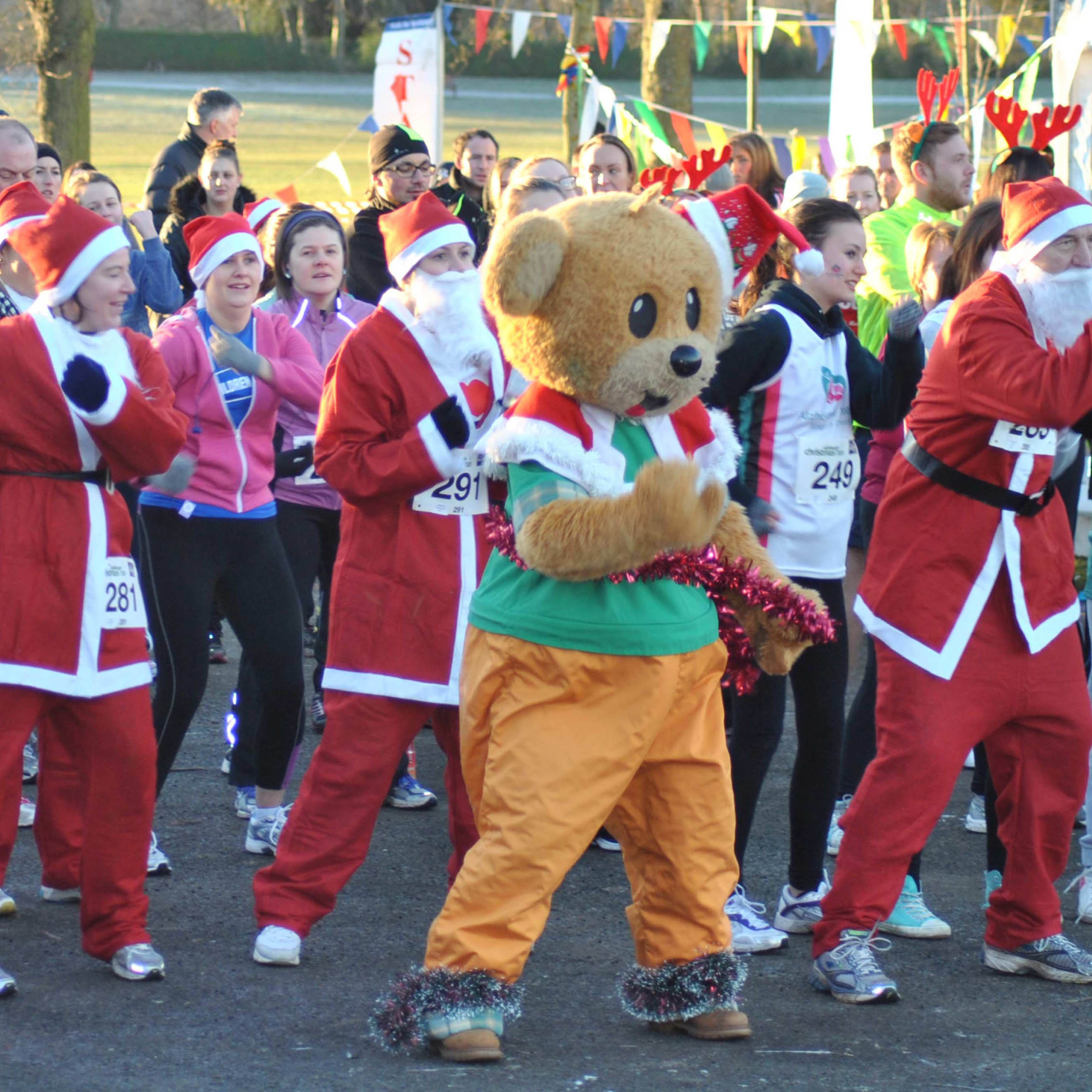 The Edinburgh Christmas 10K walk
Run, stroll, walk or toddle your way through this festive, charitable race. Whether you dress up, make this a fun family outing, or run as fast as you can to hit a new PB, this race is completely your own. Reach the finish line and receive a bespoke finishers' medal.
Date: 4th September 2021
Length: 10K walk
Where and what time: Inbhir Líte, Edinburgh EH3 5PD, UK 11:30 am
Price: £12 - £17
For full details click here
Keep us informed!
If you are fundraising for the CGD Society - we'd love to hear from you about what you are doing and when!  There are so many different ways (including the online donation route ) but if you've like to do more - please get in touch!
Email events@cgdsociety.org to find out more.
You can contact us via:
Telephone from the UK: 0800 987 8988
Telephone from outside the UK: +44 20 7199 3199
Please note that these telephone numbers are not answered on a 24 hour basis. If you reach our voicemail, please leave a message and we will get back to you as soon as possible.
Alternatively, fill out the contact form at the bottom of the page and we will respond as soon as we are able.
Happy fundraising!