We are fortunate to have the support of a panel of respected medical experts with extensive experience in CGD. The members of the panel review the medical content of this website together with all of our publications to ensure that the information we provide is accurate and up-to-date.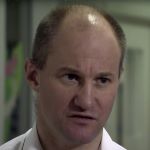 Professor Andrew Gennery is a clinical reader and consultant in paediatric immunology and haematopoietic stem cell transplantation and honorary consultant paediatric immunologist at the Great North Children's Hospital in Newcastle.
The Great North Children's Hospital in Newcastle is a specialist centre for BMT for CGD and other immune deficiencies. Andrew's research interests include primary immunodeficiency and the reconstitution of the immune system after haematopoietic stem cell transplantation.
Professor David Goldblatt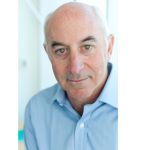 David Goldblatt is Professor of Vaccinology and Immunology and Head of the Immunobiology Section at the Institute of Child Health, University College London (UCL) where he also holds the role of Institute Deputy Director for NHS Engagement.
He is a Consultant Paediatric Immunologist at the Great Ormond Street Hospital for Children NHS Foundation Trust (GOSH) where he is also Director of Clinical Research and Development and Director of the National Institute for Health Research GOSH/UCL Biomedical Research Centre.
He obtained his medical degree from the University of Cape Town, South Africa, his paediatric qualifications from the Royal College of Physicians (London) and a PhD in Immunology from the University of London. He was awarded NIHR Senior Investigator status in 2012 which was renewed in 2016.
David has looked after families with CGD at GOSH since the mid 1990's.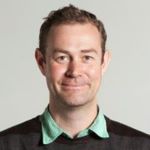 Dr David Lowe is a Consultant Clinical Immunologist, Royal Free London NHS Foundation Trust and Honorary Clinical Senior Lecturer at University College London. Dr Lowe went to medical school in Cambridge and undertook an immunology PhD at Imperial College London and the University of Cape Town, South Africa. He now runs the CGD clinic in collaboration with local colleagues works the Royal Free Hospital. His clinical and research interests are on the infectious complications of primary immune deficiency.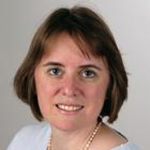 Dr Janine Reichenbach is a consultant paediatrician at the Children's Hospital, Zurich, Switzerland, a major centre for research and treatment of CGD.
Janine is an expert on the treatment and care of CGD and has an active research programme on CGD. Her research interests include optimising reduced intensity chemotherapy protocols for BMT for paediatric and adult CGD patients and developing gene therapy for the p47phox deficient form of CGD.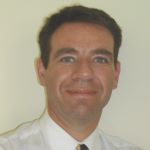 Dr Sergio Rosenzweig is the Director of the Primary Immunodeficiency Clinic at the National Institutes of Health in the USA.
Sergio is a pediatrician and immunologist with more than 20 years experience in hands-on diagnosis, treatment, follow up and research on primary immunodeficiency diseases. Sergio's contributions to the field include a focus on chronic granulomatous disease and the diagnosis and treatment of primary immunodeficiency diseases. Sergio is currently also working on genetic susceptibility to fungal infections.
Our website contains a wealth of information to help and support you. If you are not able to find the answer to a specific question, feel free to contact us using the form at the bottom of the page or by emailing or calling us.  We are here to help.