Virtual London Marathon
Calling all runners, walkers or joggers!
We are looking for people to take part in this years Virtual London Marathon 2021 as part of our 30th year celebrations - could it be you?
The Virgin Money London Marathon is the largest annual one-day fundraising event on the planet – participants have raised more than £1 billion for good causes since the first race in 1981 – and today charities need the funds it generates more than ever.
THE VIRGIN MONEY LONDON MARATHON – YOUR RUN, YOUR WAY!
Following on from last years success, we're again inviting participants to run the 26.2 miles their way, joining up to 50,000 runners up and down the UK – and across the world. The virtual 2021 Virgin Money London Marathon will take place on Sunday 3 October and participants will have 23 hours, 59 minutes and 59 seconds (from 00:00:00 to 23:59:59 BST) to complete the distance, which they can choose to run, walk or jog – participants of all abilities are welcome.
Entry details
Event date: Sunday 3 October 2021
Entries close: TBC
Minimum fundraising target: £150
Number of places available: 5
You will have 23 hours, 59 minutes and 59 seconds (from 00:00:00 to 23:59:59 BST) to complete the distance of 26.2 miles.
You can run, walk or jog this distance, all abilities are welcome.
You will receive the CGD Society fundraising pack which includes our CGD Society t-shirts or running vest.
We will provide you with full support and will share your Virgin Money Money Giving fundraising page on our social media platforms and monthly e-newsletters.
Fun ideas for the event:
Being dropped 26.2 miles from home and running, jogging or walking back to a hero's welcome.
Completing each mile with a different running buddy, sharing the fun with friends and family.
Create a unique course so friends and family can set up outdoor drink stations for you to stop at for refreshments and encouragement.
So to help make our birthday wish come true, please download the form to take part in this years London Marathon here : CGDS VLM Application Form 2021
Please fill in return this form to events@cgdsociety.org or alternatively to PO Box 454, Dartford, DA1 9PE as soon as possible.
Thank you so much and we look forward to hearing from you soon!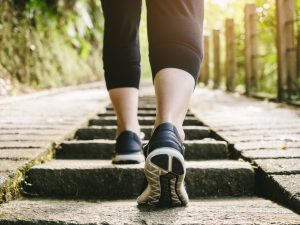 The 10k steps feel good challenge 2021
By walking 10,000 steps each day in May you will help raise funds to support our CGD Clinical Nursing service here in the UK. Helen, our specialist nurse, provides critical information and support for individuals and families affected by Chronic Granulomatous Disorder (CGD).
Not only that, taking part will help you get fitter, moving more and help your mental wellbeing.
You can complete your steps however and with whoever you like, ensuring you follow COVID-19 safety guidelines. You could head to your local park to enjoy some fresh air, discover a new route every day or stay at home and complete your challenge around your house or garden. You're welcome, to run, walk, jog or run on the spot, the speed doesn't matter, only the total steps!
How do I track my steps?
The best way is to use your smart phone. There are many tracking apps you can download Otherwise if you have a Fitbit or activity tracker, then you can use that instead
Need some inspiration on how to complete those 10,000 steps? Check out our top 10 creative ideas. Top 10 creative ideas to help you complete the 10K steps feel good challenge
Sign up details:
Start date: 1st May
End date: 31st May
To get started, all you have to do is set up a fundraiser on Facebook using our 'Raise Money' button on the CGD Society Facebook page or set up a Just Giving page here: https://www.justgiving.com/cgdsociety
Then email us at hello@cgdsociety.org and we will send you a FREE CGD Society t-shirt or running vest.