Report on 20 years of CGD transplant experience shows excellent survival rates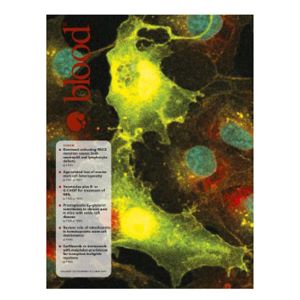 Research on long-term outcomes for children with CGD treated by haematopoietic stem cell transplant (HSCT) has been published in a letter sent to the editor of the prestigious journal, Blood. The results, from Newcastle's Great North Children's Hospital supra-regional transplant centre, underline the use of HSCT as a safe and curative treatment for CGD.
The retrospective research looked at outcomes for children with CGD treated by HSCT from 1998 to 2017. The study covered 55 children, of whom 45 (82 per cent) had X-linked CGD and 10 (18 per cent) autosomal recessive CGD. Thirty-one children out of 34 had proven colitis and four had granulomatous lung inflammation. Matched family and unrelated donors were used during transplant, with four children receiving successful T-cell depleted haploidentical transplants.
A range of factors was analysed post-transplant, including overall survival and event-free survival rates, the incidence and severity of graft versus host disease (GvHD) and post-transplant immune reconstitution.
The study showed a five-year overall survival rate of 89 per cent, rising to 100 per cent for the 28 children transplanted at less than five years of age, versus 81 per cent for the 27 children older than five years. Overall survival rates were similar between matched family and unrelated donor transplants, and event-free survival at five years was 71 per cent. Seven patients with slipping chimerism (the amount of donor cells slowly disappearing from the blood) went on to have successful further procedures, including second transplants.
In the study none of the patients developed chronic GvHD, with 10 (20 per cent) patients having moderate grade II acute GvHD and five having severe grade III–IV acute GvHD. The five deaths that occurred were due to transplant-related complications.
Six of 11 survivors who were older than 21 years of age when the study was performed, all of whom had received some chemotherapy prior to transplant, had unassisted successful pregnancy themselves or with their partners.
'This study emphasises that having a stem cell transplant in an experienced immunology centre is safe and provides long-term cure for children with CGD', said Dr Lum, Paediatric Research Fellow at the Great North Children's Hospital and lead author on the research.
'Excellent survival rates were seen using unrelated and parental haploidentical donors and these were comparable to those found using family donors. The results also show that transplant is best done at a young age, before the onset of disease-related organ damage. We would like to thank all the patients and their families who helped with this study.'
You can access the data in full here.
Publication
Two decades of excellent transplant survival in children with chronic granulomatous disease.
Lum SH, Flood T, Hambleton S, McNaughton P, Watson H, Abinun M, Owens S, Cigrovski N, Cant A, Gennery AR, Slatter M. Blood, 2019 Apr 5.
Read more about BMT - things to consider
Read more about BMT - understanding the process
Our website contains a wealth of information to help and support you. If you are not able to find the answer to a specific question, feel free to contact us using the form at the bottom of the page or by emailing or calling us.  We are here to help.