Gene therapy was 'last shot'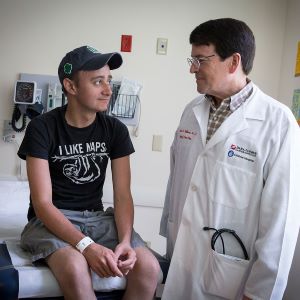 Brenden Whittaker didn't agree to gene therapy lightly. But he had been so sick for so long that the risk of the first-time-ever procedure would be worth it if that meant finally getting well.
See more about Gene therapy
Read more about long term therapies
Our website contains a wealth of information to help and support you. If you are not able to find the answer to a specific question, feel free to contact us using the form at the bottom of the page or by emailing or calling us.  We are here to help.