Quality of life issues in X-linked CGD carriers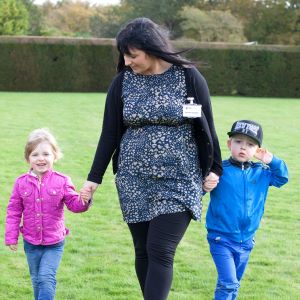 Results of the first study into the quality of life of X-linked CGD carriers (XL-carriers) have been published in the Journal of Clinical Immunology. The results show that high levels of anxiety and significantly reduced quality of life are associated with this carrier status.
Professor Andrew Gennery, Consultant of Paediatric Immunology at the Great North Children's Hospital, Newcastle, and senior author on the paper, elaborates: 'Previous studies have shown that a range of symptoms can affect XL-carriers.  These can include an increased risk of autoimmunity, fatigue and, in some cases, infection due to carrying populations of functional and non-functional phagocytes. But we didn't know how much these and other factors, such as caring for an affected family member, may have on carriers' quality of life.'
The results found that over 40 per cent of the 61 XL-carriers surveyed had experienced moderate or greater levels of anxiety, with only a third having levels equivalent to those of the general population. The high anxiety scores were strongly associated with high levels of depression, low self-esteem, the presence of joint or bowel symptoms and higher levels of fatigue. Significantly, XL-carriers were found to have lower quality of life scores than CGD patients in the domains of vitality, emotional well-being and mental health.
'These findings highlight previously unrecognised problems and point to an unmet need in caring for XL-CGD carriers. This group should be considered as potential patients and proactively assessed and managed by clinical teams', said Professor Gennery.
Publication
Health-related quality of life and emotional health in X-linked carriers of chronic granulomatous disease in the United Kingdom
Battersby AC, Braggins H, Pearce MS, McKendrick F, Campbell M, Burns S, Cale CM, Goldblatt D, Gennery AR.
Journal of Clinical Immunology, 2019 Feb; 39(2): 195–199.
https://link.springer.com/article/10.1007%2Fs10875-019-00607-6
Read more about X-linked CGD Carriers
Our website contains a wealth of information to help and support you. If you are not able to find the answer to a specific question, feel free to contact us using the form at the bottom of the page or by emailing or calling us.  We are here to help.