Treatment of liver abscesses in CGD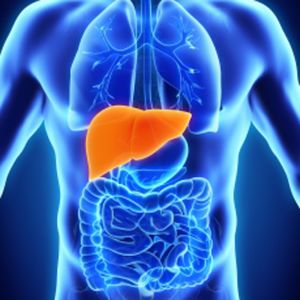 Research published in the journal Clinical Infectious Diseases has indicated that liver abscesses are best managed with corticosteroids in addition to antibiotics, rather than by invasive techniques.
Liver abscesses are a serious complication of CGD and are treated using antibiotics together with either high-dose corticosteroids or invasive surgery procedures. The US-based study reviewed the medical records of 268 CGD patients enrolled at the National Institutes of Health and compared the outcomes of patients who had liver (hepatic) problems according to how they had been treated.
The study found that about a third (88/268) of CGD patients reviewed had liver problems, indicating a high proportion of people can be affected by this complication. Those patients who had been treated with high-dose corticosteroids were found to have needed fewer subsequent hepatic interventions and had an improved outcome compared with those who had undergone invasive treatments. The research adds to a growing weight of evidence on how best to manage liver abscesses in CGD.
Publication
The Changing Paradigm of Management of Liver Abscesses in Chronic Granulomatous Disease
David M Straughan Kaitlin C McLoughlin John E Mullinax Beatriz E MarcianoAlexandra F Freeman Victoria L Anderson Gulbu Uzel Saїd C AzouryRebecca Sorber Humair S Quadri
Harry L Malech Suk See DeRavin Natasha KamalChristopher Koh Christa S Zerbe Douglas B Kuhns John I Gallin Theo HellerSteven M Holland Udo Rudloff
Clinical Infectious Diseases, cix1012, https://academic.oup.com/cid/advance-article-abstract/doi/10.1093/cid/cix1012/4627994?redirectedFrom=fulltext
See more about Liver Abscess in CGD
Read about Preventing Infection
Our website contains a wealth of information to help and support you. If you are not able to find the answer to a specific question, feel free to contact us using the form at the bottom of the page or by emailing or calling us.  We are here to help.