30 years of successes, facts and services
Over the last 30 years we have seen many changes and developments in the research and treatments for Chronic Granulomatous Disorder.
We have also seen our charity grow from a small patient group into the leading source of information and support for those affected by CGD around the world.
Here we look back over 30 years of CGD Society and our achievements which have been made possible by our amazing fundraisers, donors and supporters.
How it all started
From a small patient group…
In December 1985, Andrew Orchard's son Dan, was diagnosed with CGD. Wanting more support and information Andrew spoke with their specialist at the time, Professor Tony Segal, about any support groups available. It became apparent there wasn't any. In 1988 a small patient group was formed where people in similar situations could talk to each and offer support.
….to a registered charity
Ocean (Paul) Newman had the vision of setting up a charity with the aim of raising funds for research. In 1991 the CGD Research Trust was formed and registered with the first fundraising event (auction of promises) taking place in the summer of the same year raising £7,500.
In 2011 CGD Research changed its name to CGD Society.
Our mission
To be the leading source of information and support for individuals and families affected by Chronic Granulomatous Disorder (CGD) in the UK and around the world. By sharing the learning and expertise from these patients and the medical professionals who treat them, the CGD Society has become the leading global authority on CGD and an organisation that is respected by affected families and medical professionals on an international scale.
Our Vision
A cure for all with CGD
Research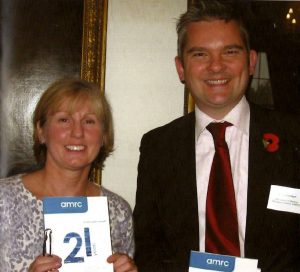 Since 1997 CGD Research Trust now CGD Society has invested nearly £3.5 million in research into CGD.
CGD Research Trust, along with the registry team at Newcastle General hospital, also published the first comprehensive CGD Registry of UK and Ireland. The registry provided important comprehensive information on the clinical course, complications and risks of CGD. The findings were published in a leading British immunology journal and the paper received an award in 2008 for the best research article in the field of primary immunodeficiency published in clinical and experimental immunology.
CGD Society has funded a variety of research projects over the years which include;
Our funding supported the first proof of principle experiments to clinical trials of gene therapy for CGD. This has led to commercial interest in bringing this therapy into mainstream medicine and will pave the way for the development of gene therapy for the other forms of CGD.
The development of new methods to better diagnosis the autosomal forms of CGD.
Finding better treatments: Funding research into repurposing of a drug, already used clinically to treat another condition, that was found to help fight infection and reduce inflammation in a CGD animal model. This work led to the start of clinical trials in CGD patients.
84 scientific articles published in high standard research journals.
The forging of international research collaborations between groups.
You will find full details of the many research projects we have funded here https://cgdsociety.org/research/
Information, Guides and Resources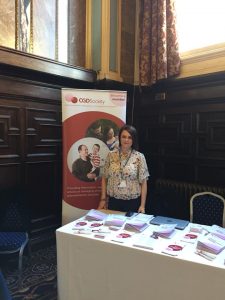 From the outset it became clear that there was little written information about CGD for both patients and medical professionals.
In collaboration with our Medical Advisory Panel, we were able to develop information guides to support people with CGD. We were also able to produce a guide for Medical Professionals. From a guide for patients and families, to going on holiday, our guides and resources have been a source of support to so many over the years. Our guides can be found here  https://cgdsociety.org/living-with-cgd/resources
X-linked CGD Carrier females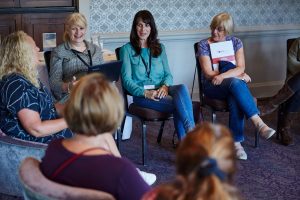 The CGD Society has worked hard over the years to raise awareness of the health and emotional problems experienced by people who are carriers of X-linked CGD and to encourage more research into this area. From this hard work studies have taken place to understand the quality of life of X-linked carries and CGD Society created a dedicated page containing research findings, common health problems and a guide for X-linked CGD female carriers. https://cgdsociety.org/living-with-cgd/x-linked-cgd-carrier-females/
Jeans for Genes Day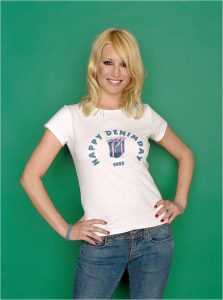 In 1992, volunteer Rosemarie Rymer had the idea of Jeans for Genes, inviting schools nationwide to take part in a non-uniform day in school on a particular date in exchange for a donation of £1 from each participating pupil/student and teacher. The first two campaigns in 1992 and 1994 were headed by Rosemarie Rymer alongside volunteers and trustees from the CGD Research Trust. The 1992 campaign raised £50,000.
To raise the campaigns profile and increase donations, in 1996 Primary ImmunoDeficiency Association (PiA), The Society for Mucopolysaccharide Diseases (MPS) and Great Ormond Street Children's Hospital (GOSCH) came on board as a joint entity and the first Joint Jeans for Genes appeal raised over £865,000. A huge step forward!
The Jeans for Genes campaign has evolved and changed over the years but it's aim remains the same, To wear jeans and save lives.
Jeans for Genes day has raised over 45 million pounds funding projects that make a tangible difference to the lives of those living with a genetic disorder. https://www.jeansforgenes.org/
Our UK Based CGD specialist nursing service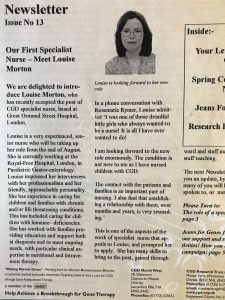 It became clear to the charity that families needed a personal source of medical help on an ongoing basis. In 2000, from monies raised from Jeans for Genes day, we were able to fund our first CGD Clinical Nurse Specialist Louise Morton. Louise, who was based at Great Ormond Street Hospital, London, became a first point of contact for families and individuals when faced with the many challenges CGD can bring and built strong relationships with families.
In 2008, again with money raised through Jeans for Genes Day, we were also able to fund an adult nursing service. Marie Kirwan was based at Wythenshawe Hospital in Manchester. For adults living with CGD Marie became a fundamental part of their care and support.
After six years as our CGD Clinical Nurse Specialist, Louise Morton went on to pastures new and we welcomed Rhian Lant as our new nurse specialist, working alongside Marie. Rhian stayed with the charity for two years and provided support to so many families.
A message from Rhian:
Happy 30th Birthday CGD Society! I was privileged to work for you way back in the mid 2000's. I loved the personal feel of the charity, and how keen they were to meet the needs of patients and families what ever they were. In my time we set up many new services for CGD families, but I think the one I was most pleased with was when I set up the adult transition service to the Royal Free. Previously adults were not seen in part of an established immunology service. I believe many immunology patients now transition there from GOSH, which all started with our service. I loved the family weekends where we all got together, and I'd love to see how everyone is doing.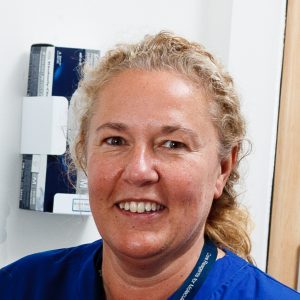 After many years as our Adult CGD Nurse specialist, Marie went on to new adventures and we welcomed our existing CGD Clinical Nurse Specialist Helen Braggins in 2008. Helen provides support and care to both adults and children affected by CGD as well as supporting X-linked female carriers. You can find out more about the work Helen does to support our CGD community here: https://cgdsociety.org/our-services/uk-based-nursing-services/
Our support services over the years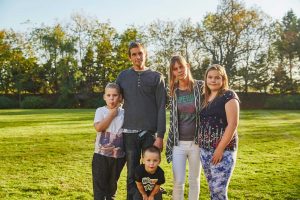 For our members here in the UK we offer:
An annual prepayment prescription certificate for people over 16 years who have CGD and carriers who are not exempt from prescription charges. Each certificate costs the charity £108.10
Family Support Fund – CGD Society set aside funds raised each year to support families and individual in times of financial hardship due to long hospital stays for treatments such as Bone Marrow Transplants. We also purchase laptops/equipment for children to catch up with their schoolwork and buy little treats for children and families who have long hospital admissions.
Both the prescription certificate and the support fund must be approved through our nursing service, please contact us for more details hello@cgdsociety.org
The provision of Radar keys, to allow access to disabled public toilets.
For all members of CGD Society both here in the UK and internationally:
A dedicated telephone and email helpline
A fully comprehensive website for both patients and medical professionals
Up to date guides and resources
Monthly e-News and twice yearly full e-Newsletters
The opportunity to attend family  weekends and conferences
To benefit from our services all you have to do is sign up to become a member https://cgdsociety.org/home/become-a-member/ and our membership is free!
Family weekends and get togethers
Living with a rare genetic disorder can sometimes be a lonely place. We know that meeting others in similar situations can help those feelings of isolation.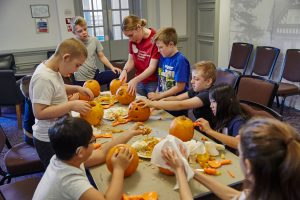 Other notable achievements
The provision of an adult clinic at the Royal Free Hospital in London
Organising Nurses study days
The provision of a Psychology service
Organising Consultant Conferences
A 'ladies day' for x-linked female carries
In 2009 CGD Research Trust attended the House of Commons to discuss potential use of patient data for research purposes
Research publications featured in AMRC – Association of Medical Research Charities
The CGD Research Society was delighted to be named a winner at the (AMRC) Awards 2009
Representing CGD Society at medical conferences to raise awareness